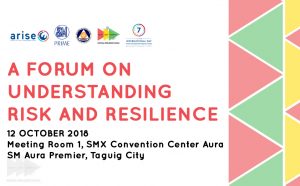 October 12, 2018 | SMX Convention Center Aura, Taguig City
The Forum on Understanding Risk and Resilience invites representatives from the government, private sector, academe, professional organizations, non-government and civil society organizations to participate in a holistic discussion on understanding risk and on improving disaster risk reduction and management efforts in the Philippines.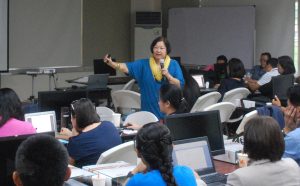 October 8, 2018 | Manila Observatory, Ateneo de Manila University
The first phase of the CDRA Certificate Course builds an understanding on disaster resilience tools, hones skills in conducting comprehensive climate and disaster risk assessments and integrates physical and social variables in analyzing hazards, exposures, vulnerabilities and risk indexing.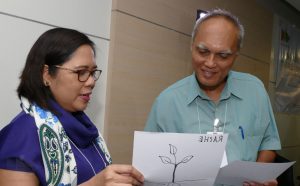 August 28, 2018 | MAAX Building, Pasay City
The Trainors' Training on the Resilient LGU Program is an initiative for the partners of the National Resilience Council (NRC) to gain knowledge on the Resilient LGU Program, disaster risk reduction concepts, integrated risk assessment and the social dimensions of risk and resilience.
« First
‹ Previous
1
4
5
6
7
Next ›
Last »