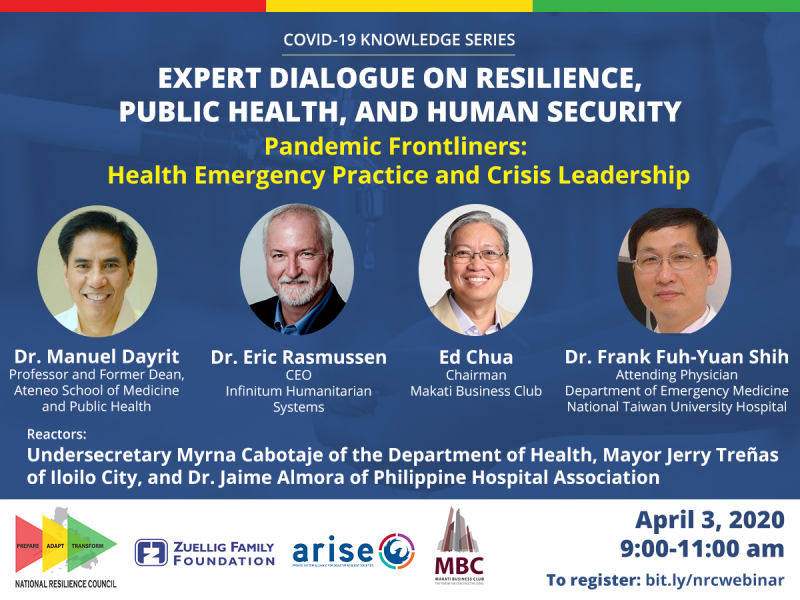 April 7, 2020 | Zoom Webinar
The National Resilience Council, in partnership with ARISE Philippines, Zuellig Family Foundation, and Makati Business Club, hosted a webinar on April 3, 2020 entitled "Expert Dialogue on Resilience, Public Health, and Human Security".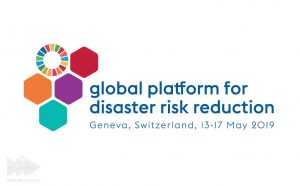 May 13, 2019 | Geneva, Switzerland
The Global Platform for Disaster Risk Reduction (GP) is held every two years and is an opportunity to evaluate programs and initiatives, share knowledge on and discuss the progress and trends in disaster risk reduction (DRR).
April 25, 2019 | Manila Polo Club, Makati City
"Megacities at Risk: Engineering Resilience to Seismic Waves" is an international conference that envisions a strengthened collaboration between the Philippines, Japan, the United States and Chinese Taipei – all situated in the Pacific Rim – by determining tools for mutual pre-disaster cooperation.
1
2
3
4
Next ›
Last »