On 23 August 2018, the National Resilience Council (NRC)—a science and technology-based, evidence-informed public-private partnership (PPP) promoting disaster resilience in the Philippines—launched its first version of the Resilient Local Government Systems Scorecard at the Resilience Marketplace for Innovation Forum (#ResiliencePH) held at the SMX Convention Center in Pasay City.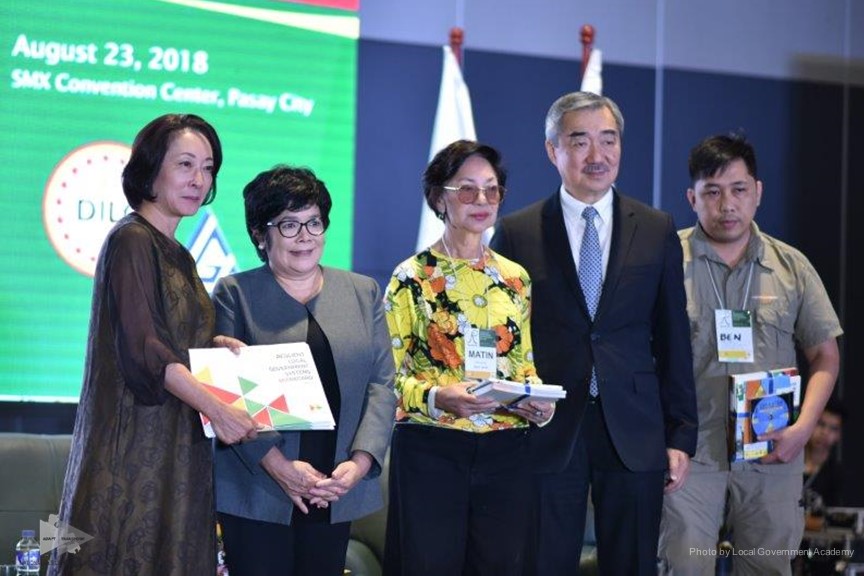 Organized by the Local Government Academy (LGA) of the Department of Interior and Local Government (DILG), the Forum gathered a crowd of nearly a thousand made up of local chief executives, members of Local Disaster Risk Reduction and Management Offices (LDRRMOs) nationwide and representatives of different stakeholder groups.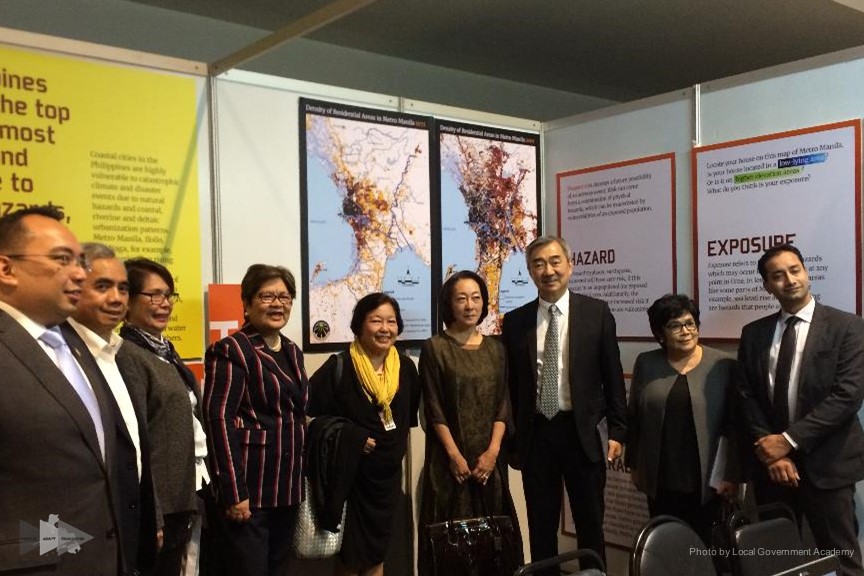 The NRC Scorecard is described by NRC President Ms. Antonia Yulo Loyzaga as a set of localized metrics used in combination with a 3-year Resiliency Leadership Program for LGUs and their internal and external stakeholders. "While it was intensively vetted by a combination of over 600 individuals from national government agencies, LGUs, the private sector and academe, it is a live document and will continue to be refined as we do a deep dive into the risk profiles of each local government partner."
NRC Executive Director Ms. Malu Erni, meanwhile,introduced the organization and presented its work with the local government.Currently, NRC is working with eight LGUs: Bataan Province; Cagayan de Oro City; Iloilo City; Iriga City; Naga City; Ormoc City; Valenzuela City; and Zamboanga City. Under NRC's Resilient LGU Program, LGUs are guided in their implementation and accomplishment of their Resilient Local Government Systems Scorecards. The Scorecard is composed of five pillars: Leadership and Governance; Human Development; Local Economy; Infrastructure; and Environment.The Program has a 3-year runway based on the 3 critical thematic areas that NRC deems essential to achieve resilience namely: Prepare, Adapt and Transform.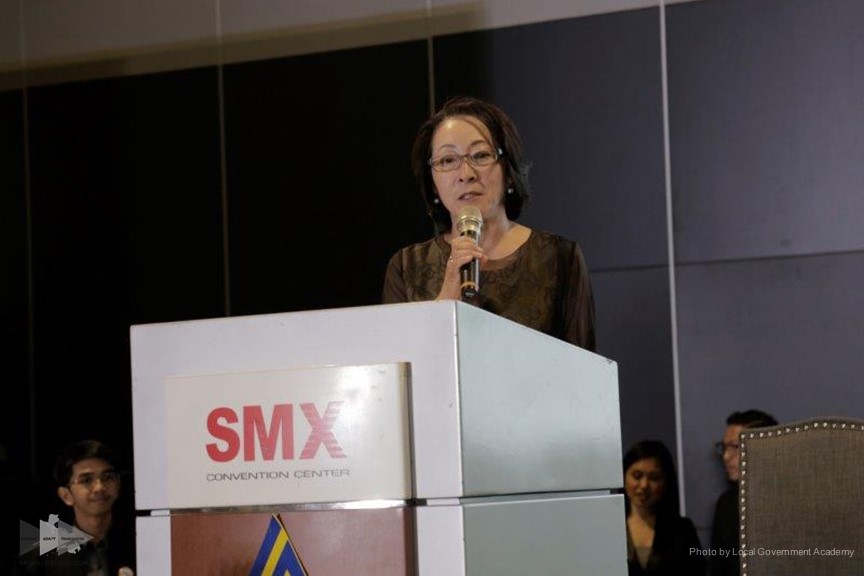 NRC's work is duly recognized by the new Special Representative of the United Nations(UN) Secretary-General (SRSG) for Disaster Risk Reduction, Mami Mizutori, who was the guest of honor at the Forum. Along with the UNISDR-led Private Sector Alliance for Disaster Resilient Societies-Philippines (ARISE Philippines), she described NRC as a "shining example of PPP of Public-Private Partnership that deserves to be replicated in other countries."
Photos courtesy of the Local Government Academy.