From 8-12 October 2018, the National Resilience Council's (NRC) eight partner local government units (LGUs) and six partner academic institutions participated in the 1st phase of the Climate and Disaster Risk Assessment (CDRA) Certificate Course for the NRC Resilient LGU Program.
Held at the Manila Observatory (MO) in Quezon City, the 5-day event aimed to guide LGUs in establishing baselines and targets through resilience scorecards, while allowing stakeholders to create resilience road maps from prepare, adapt and transform stages. With risk governance in mind, these stages encompass identified pillars and sub-pillars of human development, local economy, infrastructure, environmental sustainability and human security.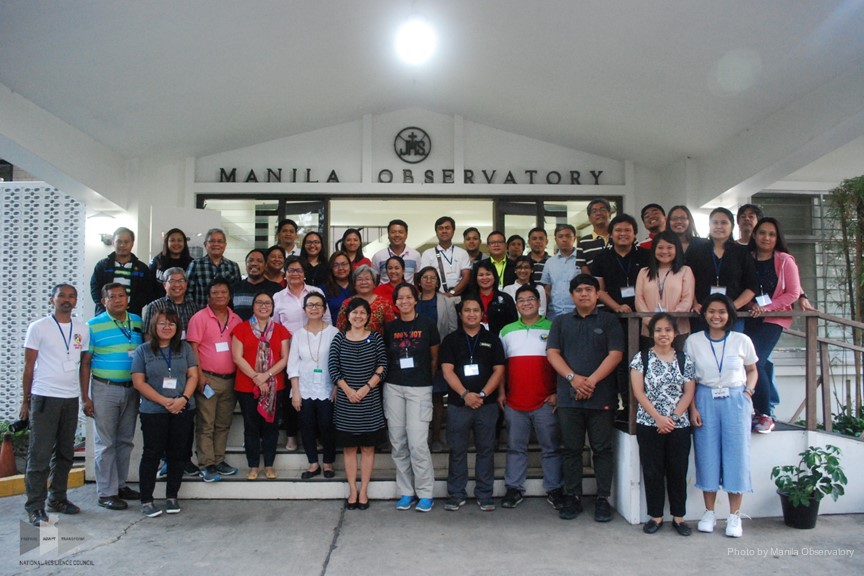 It was also designed to build among the NRC partners an understanding of the tools used towards disaster resilience, to capacitate them in conducting comprehensive assessments that cut across several factors of climate and disaster risks and integrate the physical and social variables in analyzing hazards, exposures, vulnerabilities and risk indexing (HEVRI). This capacity is essential in enabling their LGUs to accomplish their Scorecard for Resilient Local Government Systems.
There were two types of participants from NRC's LGU and academic partners. From the LGUs, these were the Focal Person, Disaster Risk Reduction and Management (DRRM) Officer, the Pillar Champions and the designated technical staff. Focal Persons for Leadership and Governance and Science & Technology, on the other hand,represented the academic partners.
The 1st phase of the certificate course started with a 2-day orientation introducing CDRA as a comprehensive analysis that integrates complex and dynamic data—which makes use of space-based methods such as remote sensing and geographic information systems (RS-GIS)—with social variables for a holistic approach to risk assessments. The orientation, attended by all of the participants, consisted of introductory lectures on CDRA, the different tools for analysis and the importance of social dimensions to risk assessments.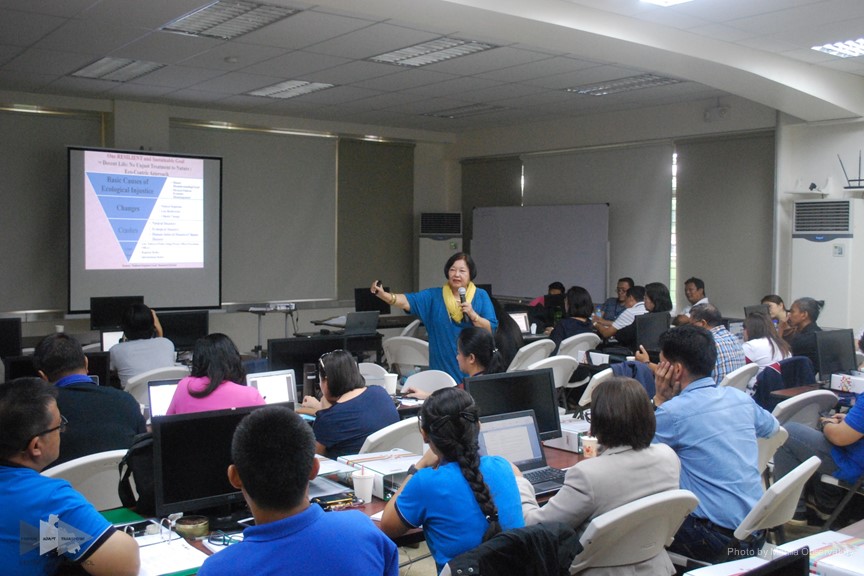 This was followed by a 3-day workshop—which only involved the LGUs' designated technical staff and the academic partners' Science and Technology Focal Persons—on the application of CDRA where MO research staff guided the participants in using the GIS tools for integrated risk mapping.
By the end of the event, the participants produced their own risk maps and started their CDRA proposals. Overall, the participants found the training useful as the activities complemented and helped them improve their knowledge and skills.To complete the certificate course on CDRA, participants would also undergo two more phases: coaching and mentoring; and production of their own integrated risk maps.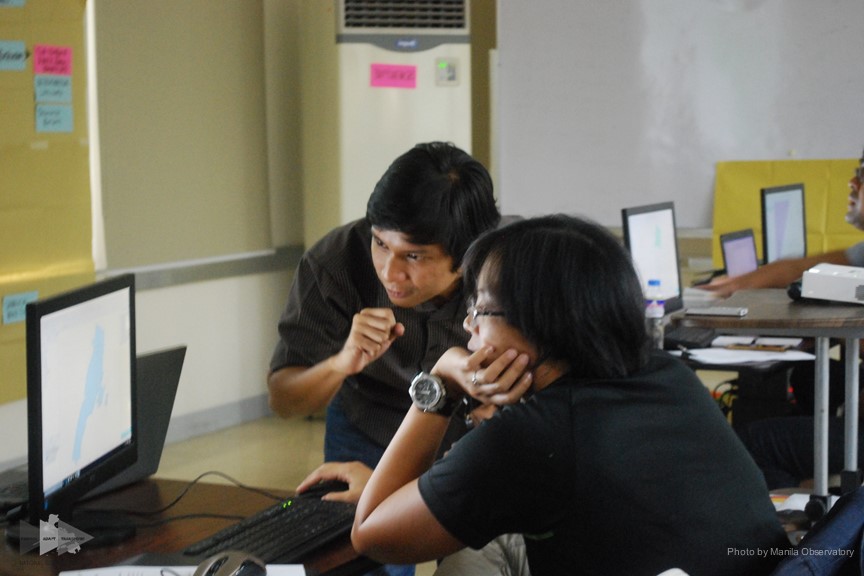 The CDRA training for the certificate course is an initiative of NRC, a science and technology-based evidence-informed public-private partnership capacitating the local government in disaster resilience, in partnership with MO, a Jesuit scientific institution focused on advancing its mission in environmental and pre-disaster science, and Ateneo de Manila University (ADMU), a private Jesuit research university.
LGUs in attendance were Bataan Province, Cagayan de Oro City, Iloilo City, Iriga City, Naga City, Ormoc City and Zamboanga City. Meanwhile, the academic institutions were: Ateneo de Naga University; Ateneo de Zamboanga University; Bataan Peninsula State University; University of the Philippines Visayas; Visayas State University; and Xavier University.
Photos courtesy of the Manila Observatory.